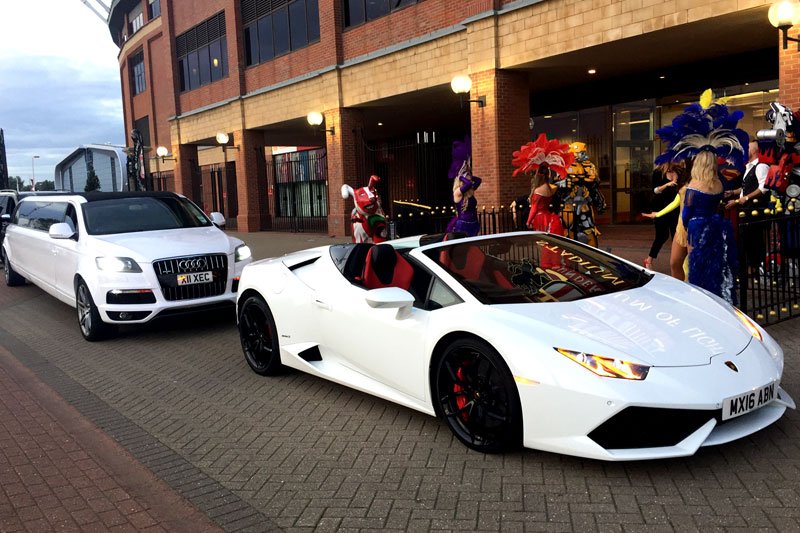 Birthday Surprise for one or for all to enjoy
Stuck on what to do for Birthday? We have 2 luxury Limousines available to transport you to a venue for a meal or party, wait and then return you home safely. Or for that extra special treat we have a range of Supercars that will sure to put a smile on their face.
We have created lots of Amazing Memories with our Autograph Surprise Birthday Package, we arrive at your designated pickup point in our Limousine, Luxury Car or Supercar when the Birthday guest has no idea, the look and Surprise on their face is priceless.
Your Full Autograph Birthday Car Hire Service also includes the following below:
Up to 1 hours service 
Uniformed Chauffeurs
Ribbon / Baloons in the Limousine
A Chauffeur Driven Luxury Cruise / or Supercar Spin
A Photo Stop with the Car, we will take your photos
Free Complimentary Bubbly & Soft drinks in Limousine
* We can fully tailor our packages to your requirements